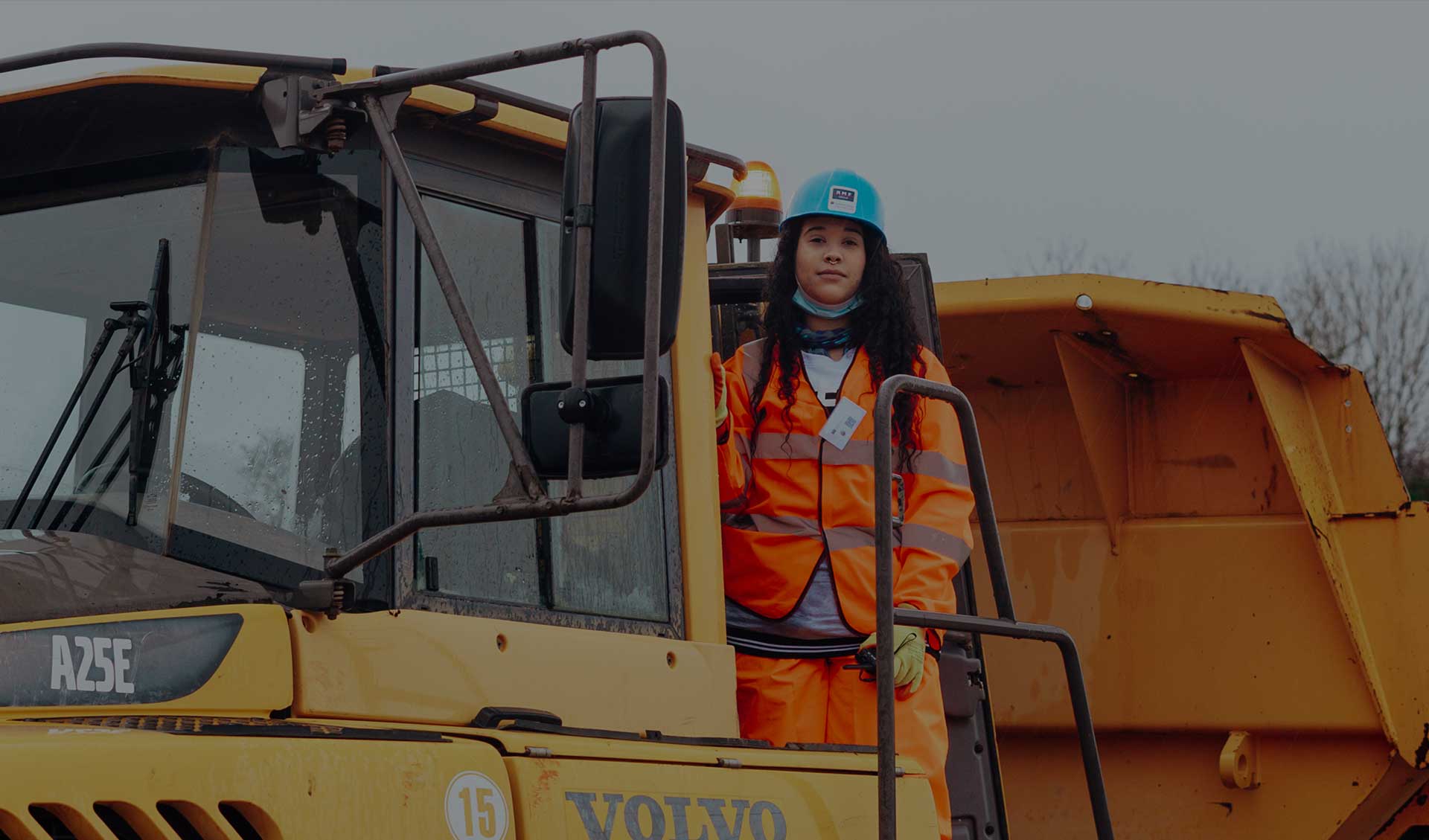 Follow Iman's Inspirational Story Now
My journey into construction has been a long, but amazing one.
My journey into construction has been a long, but amazing one. I started with no prior tickets or qualifications in the construction industry. I'm now working on one the biggest residential housing projects in Birmingham, which is funnily enough the place where I had my first break.
I had lost my job as a bartender during the pandemic so I decided to do something completely different so that I could increase my chances of employment. With the help of so many people believing in me from RMF, I was able to get the support to retrain as a Traffic Marshall, ADT and Dumper/Roller operator.
I've had a great experience with RMF as they have really pushed me to succeed and not just because I am a woman, but because they know that my passion lies within construction. They have also allowed me to talk about my experiences at conferences and have given me the opportunity to meet the Mayor of the West Midlands, who has also recognised my hard work.  I am very thankful to Solihull University and College Centre and the West Midlands Combined Authority, who continue to fund these training programmes.
They have all fought for people like me to get a chance at a fresh start, progress in something they love and get the opportunity to enter a new career. I can proudly say that I have loved every minute of it and can whole heartedly say that RMF will always support my journey.
A big thank you to everyone who has helped me get back into work!
Find A Job That Works For You – RMF Fresh Start